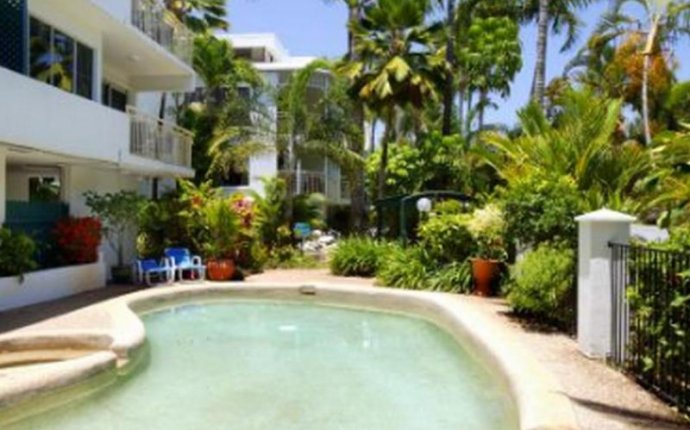 Port Douglas Hotels Australia
The small, beachside town of Port Douglas lies on the far North Queensland peninsula, with its population of just over 4, 000 doubling between May and September, the peak tourist season. The area was first settled in 1877 as a base for gold mining and the timber trade, and became a hub for visitors after the building in the 1980s of the luxury Sheraton Mirage hotel. Several streets in town are listed as Australian heritage sites for their historic buildings, as are the Court House and the original storage shed and wharf.
Pork Douglas's highlight is pristine, white sand
Four Mile Beach
, backed with palm trees and well-known for its water sports. Now sprinkled with a good number of five-star hotels and resorts, the town is a jumping-off point for boat trips to the amazing Great Barrier Reef. It's also a centre for eco-tourists visiting Daintree National Park with its rivers, gorges, unspoiled rainforests, ancient plants, and unique ecosystems. The park is part of the UNESCO-listed Wet Tropics of Queensland World Heritage site.
Sights nearby
With the exception of the town's heritage buildings, charm, and laid-back lifestyle, the main attractions here are of the superb natural beauty variety. Port Douglas is also known for its two distinct festival seasons.
- Great Barrier Reef
Boat trips to the outer part of the Great Barrier Reef and the Low Isles run daily from Port Douglas and are typically packed with divers, snorkellers, and visitors eager to views its wonders through a glass-bottomed boat. One of the world's most famous UNESCO World Heritage sites, this natural wonder and its marine life are one of Australia's essential attractions. The two Low Isles are coral atoll dream destinations with their lagoons, mangrove forests, and lovely beaches.
- Daintree Rainforest
Home to the Daintree Rainforest, the largest such rainforest in Australia, this park is heaven for eco-tourists and birders. Crossed by the Daintree and the Bloomfield rivers, it's home to the spectacular Mossman Gorge, rushing waterfalls, Cape Tribulation, and the Important Bird Area, as well as some of the world's most ancient plants. The region is UNESCO protected, and the rainforest edges deserted white-sand beaches fronted by coral reefs.
- St Mary's by the Sea Chapel
This charming, small whiteboard church sits just back from Four Mile Beach and is surrounded and sheltered by palm trees. Built in 1880, it was moved to its present location and beautifully restored in 1988, and is now a wedding chapel chosen by couples as the perfect romantic place to being their lives together.
- Festivals
Planning your trip to coincide with the town's magical Port Douglas Carnivale in May ensures a taste of paradise, literally and figuratively. Cultural events, sporting contests, art shows, music, street theatre, and gourmet delights in the town's huge selection of restaurants include the regular Seafood Extravaganza, a parade, and the Four Mile Beach Day.
Eating and drinking and shopping nearby
Port Douglas is a gourmet and wine-lover's paradise, with a selection of over 60 restaurants, either stand-alone or in the town's upscale hotels and resorts, such as the Coconut Grove. Venues are everywhere, from beachside through the streets to secluded eateries nestling in the heart of the rainforest, just outside the town. The Wharf, Grant Street, and Macrossan are hubs for international and regional cuisine and Australian fine wines, and there are options to suit all budgets. Port Douglas galleries are centres for local aboriginal art and the Sunday morning markets offer everything from craft works and souvenirs to jewellery and fashion.
Public transport
The major Queensland city of Cairns is an hour's drive, a spectacular boat trip, or a short flight from Port Douglas. Car hire is easily arranged at the airport, and the scenic drive to the town is a real treat. Coach, shuttle bus, and mini-bus transfers are economical, and getting about the region by public transport is relatively easy via a network of shuttle buses to and from outlying villages. Taxi travel is straightforward, but is the most expensive choice for sightseeing.
Source: au.hotels.com