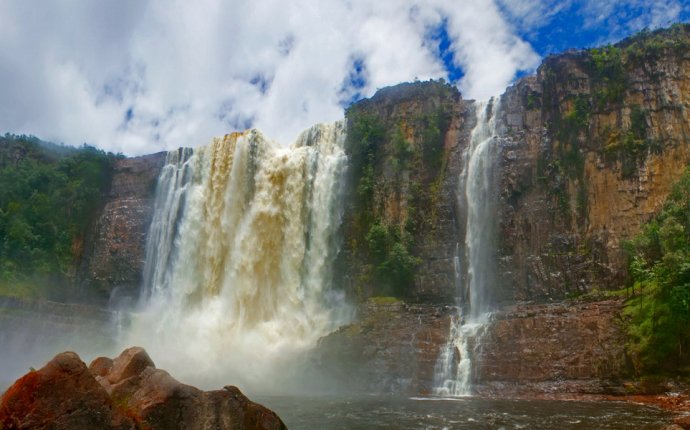 Best National Parks in Australia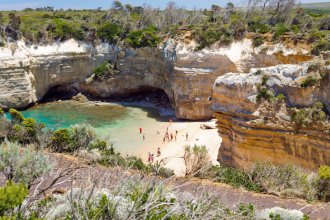 Port Campbell National Park is the place to go if you're looking for awesome scenery that combines the ocean with spectacular rock formations. These stunning limestone rock formations were formed by wave action of the Southern Ocean, and have such names as the Twelve Apostles, Loch and Gorge, and London Bridge. The park also is a good place to learn about old shipwrecks, since it's located on Victoria state's Shipwreck Coast. Enjoy the views from the discovery walk route or drive the Great Ocean Road. Flora, including orchids, and wildlife, including peregrine falcons, abound here.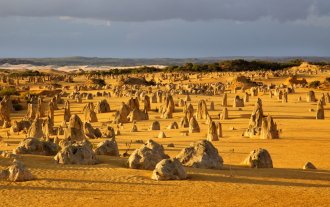 9. Nambung National Park
Nambung National Park is another place that combines the ocean with outstanding rock formations. Only these rock formations, some dating back 3.6 billion years, aren't in the water; they're in the adjacent Pinnacles Desert. Thousands of pinnacles or pillars rise up from the yellow sand bordering the Indian Ocean; some formations are short and fat, others are skinny and taller. Wildlife is abundant here, with 176 species of animals, so you might see grey or red kangaroos, dingoes and even humpback whales during their migration season. Enjoy a walk on the Western Australia beach at Kangaroo Point.
8. Daintree National Park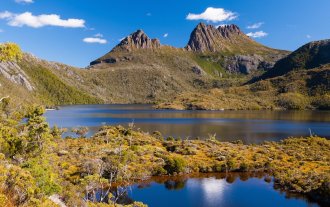 Daintree National Park is known for its magnificent rainforest, the oldest in the world. Located in Queensland's Far North, the park is home to flora and fauna that is found nowhere else on the planet. Daintree National Park gets heavy rainfall year 'round, but it's worse during the summer monsoon season, so plan your visit accordingly. If you can ignore the summer floods, you may see box jellyfish that are most active at this time along the coastal waters while freshwater swimming holes are at their fullest and cleanest at this time of the year.
7. Cradle Mountain-Lake St Clair NP
Take a plunge into the wilderness at Cradle Mountain-Lake St Clair National Park on the island of Tasmania. The park is home to a variety of environments, ranging from rainforests to alpine mountains, from Cradle Mountain in the north to Lake St. Clair in the south.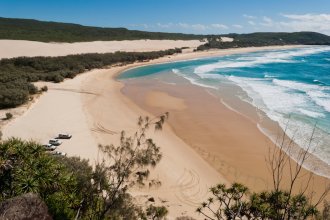 Hiking enthusiasts will enjoy the famous six-day Overland Track that will take them through gorgeous mountain scenery; do note the parks service charges hikers a fee to make this trek. The park's stunning scenery makes it one of the most popular natural areas in Tasmania.
6. Great Sandy National Park
If seeing dingoes is high on your list of must-dos in Australia, head over to the world's largest sand island, Fraser Island, in Queensland's Great Sandy National Park. The howling dog-like animals are a protected species on the island. Be sure to follow park safety rules as they can be dangerous to humans. Dingoes aside, the park has a variety of features ranging from beaches and swamps to rain- and mangrove forests as well as a variety of birds. Take the five-day Coolpola Great Walk or tour by vehicle; 4WD vehicles are recommended since the terrain is rough.
Source: www.touropia.com