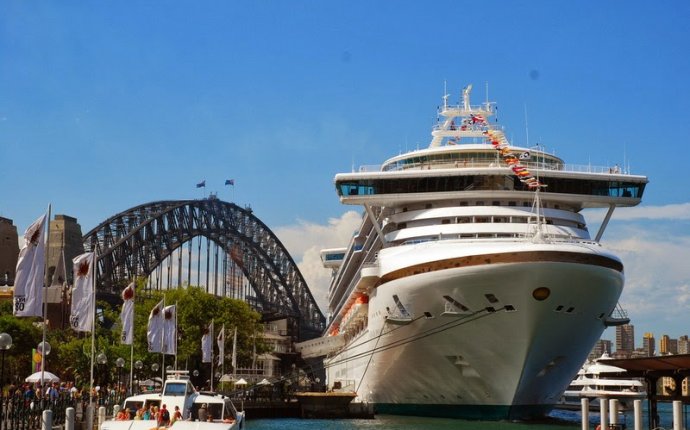 Best Attractions in Australia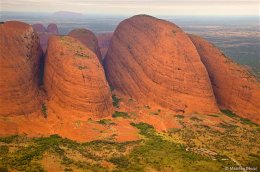 For many people, the north represents the real Australia: vast and apparently empty country, locals with wits as dry as their dusty boots, unfamiliar customs and landforms, and an ancient spiritual culture rubbing up against a more familiar Western way of life.
Closer to Bali than Bondi, Darwin looks towards Asia and at the same time celebrates the region's Indigenous culture and amazing natural splendour. Kakadu is an education in both. The Red Centre of Australia – and the sand really is red – offers a different story. Here the harsh climate has shaped a bare beauty and deep spirituality that is lost on few who visit Uluru. Here are the ten most important reasons to visit the Northern Territory.
1. Uluru
Nothing in Australia is as readily identifiable as Uluru (Ayers Rock). No matter how many times you've seen it on postcards, nothing prepares you for the hulk on the horizon – so solitary and impressive. Uluru is 3.6km long and rises a towering 348m from the surrounding sandy scrubland (867m above sea level). If that's not enough, it's believed that two-thirds of the rock lies beneath the sand. Closer inspection reveals a wondrous pitted and contoured surface concealing numerous sacred sites of particular significance to the Anangu people. If your first sight of Uluru is during the afternoon, it appears as an ochre-brown colour, scored and pitted by dark shadows. As the sun sets, it illuminates the rock in burnished orange, then a series of deeper and darker reds before it fades into charcoal. A performance in reverse, with marginally fewer spectators, is given at dawn.
2. The Olgas
A striking group of domed rocks huddle together about 35km west of Uluru to form Kata Tjuta (the Olgas). There are 36 domed rocks shoulder to shoulder forming deep valleys and steep-sided gorges. Most visitors find them as captivating as their prominent neighbour. The tallest rock, Mt Olga (546m, 1066m above sea level) is approximately 200m higher than Uluru. Kata Tjuta means 'many heads' and is of great tjukurpa significance, so climbing on the domed rocks is not advised.
3. Kings Canyon
Watarrka (Kings Canyon) National Park features one of the most spectacular sights in central Australia – the yawning chasm of Kings Canyon. The Kings Creek Walk is an easy trail following the rocky creek bed to a raised platform with views of the towering canyon rim. Walkers are rewarded with awesome views on the strenuous Kings Canyon Rim Walk. After a steep climb, the walk skirts the canyon's rim before entering the Garden of Eden: a lush pocket of cycads around a natural pool.
4. Kakadu National Park
Kakadu National Park showcases the remarkable landscape, wildlife and cultural heritage of the Northern Territory. It is so much more than just a nature reserve; it is a celebration of the enduring link between the Indigenous custodians and the country they have nurtured for thousands of years. Visit wondrous and enigmatic rockart sites and explore spectacular wildlife-teeming wetlands with local guides.
5. Mindil Beach Sunset Market
At sunset, half of Darwin descends on Mindil Beach Sunset Market with tables, chairs, rugs, grog and kids to settle under the coconut palms for sunset, and decide which of the tantalising food-stall aromas has the allure; try a flaming satay stick from Bobby's brazier. Top it off with fresh fruit salad, decadent cakes or luscious crêpes. But that's only half the fun: arts and crafts stalls bulge with handmade jewellery, fabulous rainbow tie-died clothes, Indigenous artefacts, and wares from Indonesia and Thailand. Patrons peruse and promenade, or stop for a pummelling massage or to listen to rhythmic live music.
6. The Tiwi Islands
Bathurst and Melville Islands lie about 80km north of Darwin, and are home to the Tiwi Aboriginal people. The Tiwis ('We People') have a distinct culture and today are well known for producing vibrant art and the odd champion Aussie Rules football player. Tourism is restricted on the islands and for most tourists the only way to visit is on one of the daily organised tours from Darwin. Well-known features of their culture are the pukumani (burial poles), carved and painted with symbolic and mythological figures, which are erected around graves.
Source: www.lonelyplanet.com