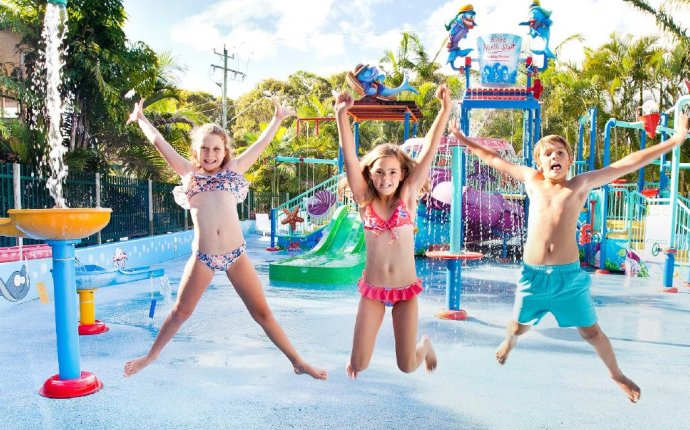 Best water Parks in Australia
Have fun while keeping cool at these impressive, quirky and adventurous water parks, writes Karla Courtney.
Fun factor
The rides at Aquaventure Waterpark at Dubai's Atlantis, The Palm are so immersive, they include sliding into a shark-filled lagoon – in a safe, clear enclosure, of course! Walt Disney World's Typhoon Lagoon in Orlando has one of the world's largest, most swell-tastic wave pools and magical Disney details that make its shipwreck-themed rides super-fun.
Different strokes
Happy Magic Watercube in Beijing is as fun to look at as it is to swim in. Inside the National Aquatics Centre built for the 2008 Olympics, it feels like the whole place is under water. The display of giant faux jellyfish hanging from its bubbled walls will amaze you.
With chairlifts, "ski-jump" water slides and "toboggan runs", the uniquely themed Blizzard Beach at Walt Disney World, Orlando is a ski-resort/water-park combo where you'll be swimming in a melted winter wonderland.
Great indoors
Inside a giant hangar, Tropical Islands, 60 kilometres south of Berlin, can be enjoyed 24/7, all year round. Along with water slides, it houses a 10, 000-square-metre rainforest.
Adventure time
Area 47 is an adventure-playground utopia in Austria's Tyrolean mountains. Here, you don't just slide or swim; you climb 10-metre walls (and fall off into the water), explore caves, white-water raft and canoe.
Close to home
Wet 'n' Wild, on Queensland's Gold Coast, is Australia's largest water park. There's a mix of thrill rides and attractions for younger kids. It's next to Sea World and Warner Bros Movie World – a discount pass lets you visit all three parks.
Source: travelinsider.qantas.com.au