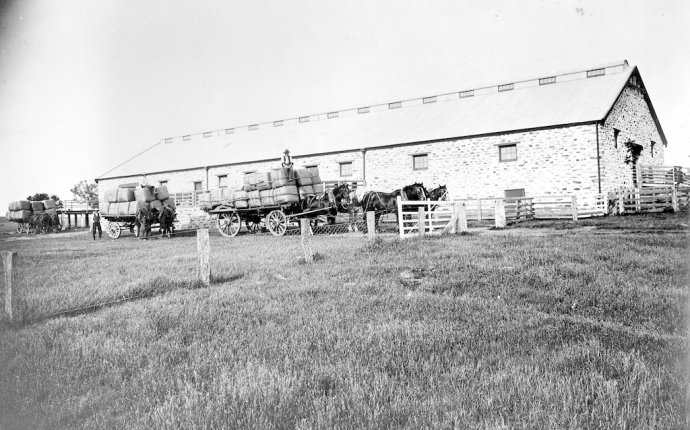 Mount Pleasant, South Australia
A property to be proud of, 'Pimpala' is a large family homestead on 127 acres in one of South Australia's most serene rural locations.
Built in c1880's the homestead has been recently renovated throughout in keeping with the colonial character of its era. The large open plan living room is unique and simple yet stunning in design. The most often used room in the homestead this space caters comfortably for any situation and you will find it draws you in due to its sense of warmth, light and country comfort. This seamless renovation opens onto a return verandah through gorgeous twin french doors blending into a lofty outdoor entertainment area complete with Wood Oven Pizza and underground Cellar.
A unique structure to the outdoor entertainment area is the original Stone Bake House. Once a dedicated kitchen originally used to cater for the hard working men and women who pioneered the area, the building is in extremely good condition and the impressively large fire cavity where all of the cooking took place is still there. Now an addition to the entertainment area this room would make a wonderful play room, man cave, bedroom, private study or guest room.
A 561m2 homestead, the sleeping arrangements are flexible. With two large bedrooms under the main roof along with a modern two bedroom self contained guesthouse, there are four dedicated bedrooms. However, the potential for six sleeping quarters are possible if you include the plumbed Art Studio situated above the underground cellar and the Stone Bake House.
A well-appointed homestead, the kitchen is near new but still has wonderful character along with a working slow combustion cooker. Modern appliances and lots of bench space and cupboard storage means there's plenty of room for good old country cooking and the blue wrens are so friendly they hop up on the window sill to see what's on the menu.
The garden is full of colour and is very happy. Easy to manage, a quiet stroll around the grounds will reveal a kitchen garden accompanied by chooks, a veggie patch, orchard, a variety of fruit trees, well placed gums and pines, deciduous trees, shrubs, bushes and flowers that attract lots and lots of birds. The Rotunda and the grass tennis court are a perfect match for 'Pimpala' and as you wander around the property it's easy to picture your children, family and friends making full use of the homesteads great outdoors.
A second home known as 'Dean's Cottage' is located on the property's second title. With independent access available via the property's cattle yards on Zaltrons Road, the three bedroom cottage is perfect for short or long term occupancy and would cater perfectly for a farm hand.
Estimated to return approx. $275 per week or more with horse agistment, 'Dean's Cottage' would also suit Air BnB guests potentially earning $75 per head per night with a minimum two night stay. This could equate to $1000 per week including a $100 cleaning fee based on a six person two night stay.
Further primary production income is available through grazing options with calves currently returning up to $1, 500 each at market. Comfortably running 30 cows and calves the potential return could be as much as $45, 000 per annum.
With excellent fencing, water, shedding and pasture programs in place 'Pimpala' is so much more than a farm. It's close enough to Adelaide to cater for the business executive whilst also offering your family a warm country haven that could be easily managed by any capable and motivated family member.
'Pimpala' is a heartwarming and wholesome family property.
Features:
'Pimpala Title 1'
23.47ha (58acs)
North facing homestead
Renovated family, living & dining areas.
6 bedrooms
2 bedrooms with built in robes UMR
Separate art studio (Bed 5 plumbed)
Stone bakehouse with open fire (Office/Bed 6)
2 bathrooms
Modern country kitchen
Double sided open fire
Combustion stove
Fully ducted rc/ac
High ceilings
All season Outdoor Entertaining
Outdoor pizza oven
Detached 2 bedroom studio with bathroom
2 x car carport & storage & 3rd wc
Floodlit north/south lawn tennis court
Large vehicle & implement sheds
'Deans Cottage Title 2'
28ha (69acs)
3 bedrooms
2 bathrooms
Shedding
Cattle yards
Large 30 megalitre dam & pumping station
Access via Zaltrons Road.
Shedding
70x20 Implement
52x26 Workshop/vehicle
20x14 Specific woodshed plus many more
Livestock
Primary Production Status available
Traditionally carrying Te Mania Angus cows of the highest calibre & their progeny plus bulls.
High quality pastures courtesy of outstanding fertiliser regime with annual weed & pesticide program in place
Livestock not included
Rainfall & Water
650mm (26 inch)
Mains (untreated) & dam
All associated pumps are included
Water plans/maps are available
Farm Management
Professional management in place if required
School Bus
Busses are available for Adelaide Schools in the Hills
Front gate local school pick up
Council
Council Area - Barossa
Primary Production Zoning
Watershed Protection (Mount Lofty Ranges) Zone
'Pimpala Homestead.'
C.T. 5625/242 Hundred Talunga
Section 6299 - 23.47ha (58acs)
'Dean's Cottage.'
C.T. 5609/484 Hundred Talunga
Section 6300 - 28ha (69acs)
Total Land 51.47ha (127acs)
Location
Birdwood 5 minutes
Mount Pleasant 5 minutes
What does rom mean?
What is the meaning of dpi in mouse?
How do dolphins learn tricks to entertain humans adaptation or acclimation?
why being teacher's helper
How to increase red blood cells?
Tips when breaking fasting?
hamburger helper why hot water
How to screen shot on macbook?
What does eponymous mean?
How to make a london fog?
How to fix knock knees?
How to do a fade?
What are all the tricks a polygraph examiner uses to get the truth?
How to save money fast tips?
How to find probability?
How to pick a lock with a bobby pin?
What does a black flag represent?
How to get foundation out of clothes?
why doesnt video download helper work on all youtube videos
how to create custom ringtone on iphone (tech helper)
How to teach your cat tricks without treats?
How to bake polymer clay?
How to screenshot on ipad pro?
What does cc and bcc mean in email?
How to do tricks in elemental battle roblox?
How to play candyland?
How to invest in nft?
What are the building blocks of nucleic acids?
My rights don't end where your feelings begin meaning?
Tips on how freshman can get a summer internship?
How to sell on poshmark?
Why not tips for get irregular menses in fix date in urdu?
How to get over someone fast tips?
How to take a screenshot on macbook air?
What is the meaning of enteritis?
What is the biblical meaning of 911?
How to use concealer?
What is the meaning of flying the flag upside down?
What is the meaning of a poke on facebook?
How to screenshot on this phone?
How to cancel apple subscriptions?
What does a contingent house mean?
What time does the cowboys play?
When meaning fword try picking up?
How to calm ur annoying little brother down tips?
Source: m.realestate.com.au