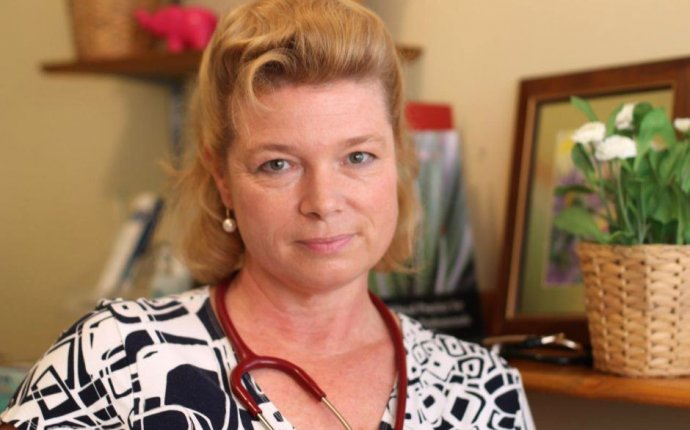 What is euthanasia in Australia?
The recently released Australian movie, "Last Cab to Darwin", will generate conversations and recall the Northern Territory's Rights of the Terminally Ill Act 1995. This Act came into effect on 1 July 1996 and was subsequently overridden by the Commonwealth Parliament. Courts in Australia, Canada, the UK and the USA have all made it clear that there is no legal duty to continue medical treatment that is futile. These courts have also upheld the right of competent adults to decide to cease treatment that is keeping them alive.
Voluntary assisted suicide or euthanasia is qualitatively different. Voluntary euthanasia is generally where a person performs an act that intentionally ends the life of another person at the request of the other person. Assisted suicide is where a person dies after being provided by another person (often a health professional) with the means or knowledge required to kill themselves.
Terminology on this issue continues to create real difficulties. What is the difference between "active" and "passive" euthanasia – turning off the life support ventilator, as against administering the lethal drug? "Voluntary" and "involuntary" euthanasia – a legally competent person with a terminal illness directing that treatment cease, as against a person who is brain dead and relatives agreeing to withdrawal of life support?
Debate also continues over whether there is a legal "right to life", whether a person can agree to waive such a right, the interaction with the International Covenant on Civil and Political Rights (ICCPR)[1] and whether a person can consent to an act that would end their life.
Legislation to regulate euthanasia has been in place for many years in the Netherlands, Belgium, Luxembourg and in Oregon, Washington and Vermont in the United States. The legal structure of these laws varies. For example, the 2002 Netherlands law[2] did not remove the criminal offence of euthanasia, but created an exception for doctors who acted in accordance with the criteria and process set out in the law. Belgium adopted a similar approach. The Oregon Death with Dignity Act 1994 followed a referendum in 1994 and allows terminally ill persons to obtain and use prescription drugs from their physicians for self-administration. In 2014, 105 terminally ill people used this provision.[3]
In Australia, many moves have been made in State, Territory and Commonwealth parliaments to introduce bills to permit euthanasia. To date, all have been unsuccessful. Due to constitutional provisions, legislative change is required at a State and Territory level.
Euthanasia and assisting suicide can result in charges of murder or manslaughter under State and Territory criminal law. Suicide itself is not a crime, but aiding or abetting suicide does remain a crime.
For example s31C of the Crimes Act 1900 (NSW) provides:
31C Aiding etc suicide
1) A person who aids or abets the suicide or attempted suicide of another person shall be liable to imprisonment for 10 years.
2) Where:
a person incites or counsels another person to commit suicide, and that other person commits, or
attempts to commit, suicide as a consequence of that incitement or counsel, the first mentioned person shall be liable to imprisonment for 5 years.
It is not a defence for the accused to have been motivated by compassion or that the person who died or attempted suicide agreed. It is also possible that offences under State and Territory drugs and poisons legislation, and Commonwealth legislation regulating importation of drugs into Australia and the use of postal and internet services, could be committed.
Convictions have been recorded in NSW, Victoria and Queensland under the criminal law. However, in sentencing, judges have often taken into account the particular circumstances of each case.
In Australia, the Directors of Public Prosecutions must decide whether to proceed with a prosecution of persons who have assisted with euthanasia and/or voluntary suicide by another person. All of the Australian State and Territory DPPs have prosecution guidelines, although none have specific guidelines relating to prosecutions for euthanasia or assisted suicide. Broadly speaking, the guidelines focus on two considerations:
Is there sufficient evidence to support a conviction?; and
Is it in the public interest to prosecute?
In relation to the public interest question, the guidelines set out a number of discretionary factors to determine whether it is in the public interest to proceed with a prosecution.[4]
In England and Wales there are now specific DPP prosecution guidelines on whether to prosecute in cases of alleged assisted suicide. Following a UK House of Lords application for judicial review by Debbie Purdy in 2009, [5] the DPP was ordered to set out a policy to guide decisions to prosecute in cases of encouraging or assisting suicide in England and Wales.[6]
A draft policy was prepared and following wide public consultation, the policy was published in 2010.[7] The policy sets out 16 factors in favour of prosecuting and 6 factors that do not support prosecution.[8]
Public Interest Factors Tending in Favour of Prosecution under the England and Wales Assisted Suicide Policy
1. The victim was under 18 years of age.
2. The victim did not have the capacity (as defined by the Mental Capacity Act 2005) to reach an informed decision to commit suicide.
3. The victim had not reached a voluntary, clear, settled and informed decision to commit suicide.
4. The victim had not clearly and unequivocally communicated his or her decision to commit suicide to the suspect.
5. The victim did not seek the encouragement or assistance of the suspect personally or on his or her own initiative.
london up and coming areas 2021
london up and coming areas
london up in the sky
london up and coming restaurants
london up and coming artists
london up stroller
london up and coming designers
london up and coming neighborhoods
london versus new york
london versus paris
london versus city of london
london versus england
london versus sydney
london vs toronto
london versus manchester
london vs dublin
london via rail
london via train station
london via station inconnu
london via rail parking
london via rail robert q
london via rail schedule
london via train
london via rail to toronto
london with kids
london with teenagers
london with toddlers
london with children
london with family
london with a baby
london with tweens
london within the old roman walls
london within london
london within m25
london within the walls
london bus within 1 hour
london postcodes within m25
london population within city limits
london city within a city
london without vaccine
london without ielts
london without thames barrier
london without fuel
london without petrol
london without mask
london without gas
london without water
j london cigars
jlondonostyle
london boutique
london milano
london weebly
p london ig
uk london time
uk london zip code
uk london weather
uk london covid
uk london area code
uk london map
uk london covid cases
london airport
london apartments
london after midnight
london auto sales
london apartments for rent
london area code
london airbnb
london airport code
london broil
london bridge
london broil recipe
london bridge is falling down
london broil marinade
london breed
london brown
london bridge arizona
london covid
london calling
london chop house
london canada
london city
london covid cases
london covid restrictions
london currency
london dispersion forces
london daily mail
london england map
london dry gin
london did you screw this
london department stores
london dispersion
london dungeon
london eye
london england
london england weather
london england time
london eye tickets
london elementary school
london elise kress
london england map
london fog
london fog drink
london fog jacket
london fog luggage
london flag
london fog trench coat
london fletcher
london fog latte
london games
london grammar
london gold
london gatwick
london gallery
london gb
london gbr
london house
london has fallen
london house chicago
london house rooftop
london hughes
london hotels
london heathrow
london has fallen cast
london isd
london in december
london in spanish
london is falling
london irish
london in november
london in january
london is in what country
london jewelers
london jeans
london johnson
london jae
london jobs
london jewelry
london jeans brand
london jewelers east hampton
london ky
london ky weather
london king
london kills
london ky zip code
london kids shoes
london knights
london ky restaurants
london lazerson
london laz
london lazerson movies
london local time
london latitude
london lash
london look
london landmarks
london marathon
london map
london marathon 2021
london marathon 2022
london mayor
london metropolitan university
london museum
london mule
london nfl games
london nfl
london news
london newspapers
london neighborhoods
london nails
london natural history museum
london normandy house
london on da track
london ontario
london ohio
london opening
london olympics
london on map
london ontario weather
Source: www.holmanwebb.com.au