Budget Accommodation Australia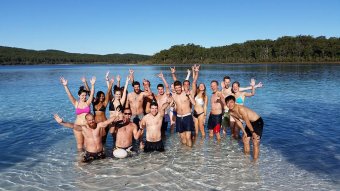 So you want to travel the East Coast of Australia? Well, I hope you've prepared your liver and are ready for the adventure of a lifetime. Now comes the tricky bit... planning and budgeting for your trip - there's just not enough information out there about how long your trip will take or how much you will spend, so here is your definitive guide on how to travel the East Coast of Australia on a budget.
You will have already heard about the highlights from other travellers or your own research - diving on the Great Barrier Reef, driving 4x4s on Fraser Island and sailing the Whitsundays. But for every part you already know about, there are countless other amazing trips and activities to experience - the East Coast is not a place you want to miss out so make sure you plan your trip well. No-one wants to regret not skydiving at Mission Beach or cuddling koalas on Magnetic Island, this is a trip you want to save your pennies for so you can splash out when it finally comes around.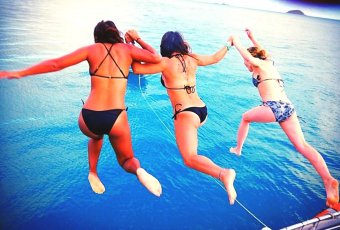 Whether you've just arrived in Australia, or you're finishing off an epic two year working holiday visa, the East Coast is a rite of passage for backpackers exploring Australia.
When planning, there are 3 things you need to be aware of:
Australia is expensive and the East Coast is the most expensive place you will go because it is the one place where you will be partying every night and spending $$$ on adventure trips every single day.
Australia is big and even just on the East Coast there is a whopping 2628km along the coastal route which would take days to drive. Count in stopping off along the way and you'll take weeks to complete - don't try and rush your trip!
The East Coast is the best place to meet people, so even if you're travelling alone, don't expect to stay that way! Some of the best friends I've made in Australia are the very first people I met on the East Coast.
Source: www.stayatbase.com