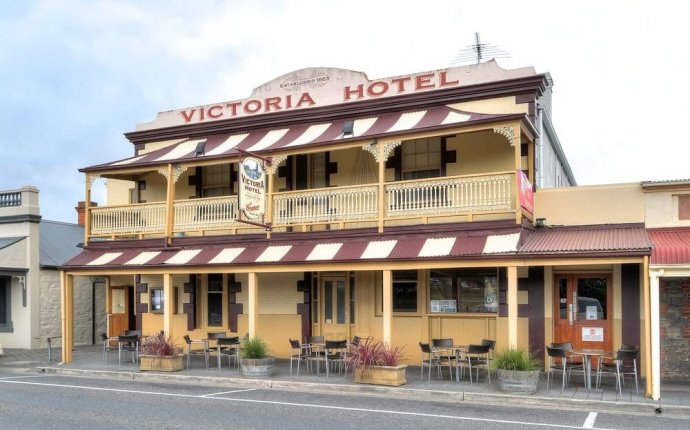 Victoria Hotel Australia
Made wealthy by a 19th-century gold rush, Victoria is at one point believed to have provided up to a third of the world's gold supply. Visitors to this historically affluent area can see the spoils of this trade in the charming towns of Bendigo, Ballarat, and Castlemaine. Victoria is the perfect region for road trips, with the Great Ocean Road providing spectacular vistas against the backdrop of the awe-inspiring mountain ranges of the Grampians National Park.
Hotels in Victoria
Hotels in Victoria reflect the region's diversity, with luxury hotels in metropolitan Melbourne rubbing shoulders with more modest guesthouses and backpacker hostels. The towns which line the Great Ocean Road provide numerous discount hotels, motels, and bed and breakfast options—complete with incredible ocean views. Victoria hotel rates depend on the type of accommodation you choose, with the price tag of many of the luxury hotels reflecting their 5-star rating. Some great bargains can be found, however—particularly in the design hotels and trendy guesthouses which are popping up across the area. Short-term apartment rentals also offer great value for money.
Things to see in Victoria
As well as the bustling streets and hipster coffee shops of Melbourne, Victoria offers a wealth of spectacular countryside. The Great Ocean Road, which links Torquay to Allansford on Australia's south-east coast, provides access to picturesque towns, beautiful rainforest canopies, and some of the greatest surfing spots in southern Australia. Stop off and drink in the panoramic views from the top of Split Point lighthouse at Aireys Inlet before continuing to the sweeping white sands of Apollo Bay. The Flagstaff Hill Maritime Village near Allansford offers an insight into the life of a working Victorian Port Town through its shipwreck museum as well as the heritage-listed garrison and lighthouse. Further historical experiences are offered at the port of Echuca, where visitors are invited to stroll along the original boardwalk and indulge in a sly sip of grog at the Bridge Hotel before embarking on a traditional paddle steamer for a cruise along the river.
Where to stay in Victoria
Victoria hotels range from grand historical buildings to modern boutique options. Visitors looking for a city break will find plenty of options available in Melbourne. Luxury hotels in Victoria tend to be found in Melbourne city centre, with decent apartment rentals available a little further out of the town. The Bellarine Peninsula is a popular coastal spot for keen surfers and beach bums, offering elegant beach-houses and laidback hostels. Outdoor types will be drawn towards the Lakes District, which offers elegant lodges and cosy cottages from which you can explore the interconnected lakes of Wellington, King, and Victoria.
How to get to Victoria
Melbourne is Victoria's central travel hub, offering access to the region by air and sea. Melbourne airport is located 22.5 km from the city centre and its 4 terminals welcome flights from across the world. From Melbourne airport, it is possible to access many of Victoria's main destinations by shuttle bus. Once in the city, a train network links Melbourne to the surrounding area. One of the best ways to get around is by hiring a car or bicycle. Victoria has a good network of roads, connecting the cities, towns, and villages of the region, and making it easy to travel in Victoria.
Source: www.hotels.com