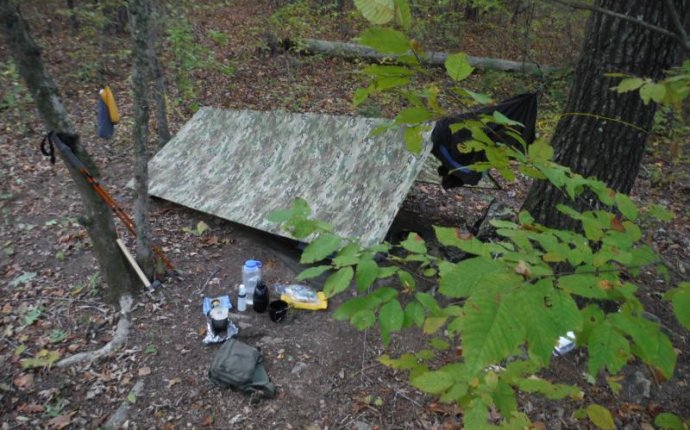 Stealth Camping Australia
The #1 thing people tell me when they talk about wanting to travel is that they can't afford to. Travel doesn't have to be expensive, but unfortunately we are so bombarded by expensive and exclusive-looking travel options a lot of people fail to see or understand how you can do it on a budget of actually almost next to nothing (yes I am serious, and no there isn't some weird catch). It just depends on your style of travel, what you are comfortable with and what countries you're looking to explore.
When we headed to Australia, I knew I wanted to tour around the mainland in a van, and go stealth camping. If you go ahead and purchase a van that is already fully kitted-out and ready to go, you're going to spend substantially more then if you do it yourself. My partner and I are both techies, but are so happy to do DIY or hands-on work. But Youtube and Google can be your best friends, and customizing a project really does allow you to follow whatever budget you're happy with. You can create your own level of comfort.
The van actually ended up paying for our entire trip. We used the money we earned to finance our travels to the UK.
We started off looking at all the different types of vans you could purchase, and ended up settling on a 1999 Ford Econovan. It was older, but in fairly good condition for it's age. Because of its age and some minor cosmetic scratches, we got it for a bargain price of $1000, plus another $250 for a service and new fan belt got us a fully registered and drive-able van for six months. So you can own your very own home on wheels for $1250 (AUD), which is about $960 US!
Here are some reasons we decided to buy a van for travel:
no hotel or rental fees meant we slept anywhere we wanted for zero dollars a night. Saving us TONS
living in a van means you can travel anywhere you want, stop anywhere you want and continue on your adventure at whatever pace you want, never having to worry about hotel reservations, or long drives back to your accommodation after exploring national parks or far-off locations
because glamping is awesome
because who doesn't want to have a bonfire in the wilderness and sip on tea and read your Kindle under the stars at night?
because you can sell it and get a return on your investment at the end.
Depending on what country you are in there are a lot of ways to obtain stuff for your project. In Australia we found the following extremely useful, but in other western countries you can find the equivalent: Facebook local buy and sell groups, pawn shops, tip shops and the local dump, eBay, Gumtree, and yard sales.
For our first part of the project, we built our own bed frame out of reclaimed/recycled wood. Instructions can be found online, and we used a combination of Youtube videos, vanner blogs, and a site called instructables, which had helpful information. This cost us $5 for the nails and screws. The wood was free, as it was left over 2x4s and some plywood sheets.
We then purchased a second-hand queen mattress that had been used in someone's guest bedroom for only $20, and it was an exact fit. So now we had a bed in a van for only $1275.
The van had come with a metal cargo barrier that we decided we didn't want, so we removed it and sold it for $150 on Gumtree and used the money to purchase some second-hand roof racks and storage chests to go on top of the van.
We then traded an insulated travel drink container, and a rowing machine and $20 to a local pawn shop for a decent size Waeco car fridge, which used either normal power or plugged into the cigarette lighter.
We soon after got two "house batteries, " a foldable solar panel and an inverter for $150. Our grand total now came to $1445 AUD and we had full electric set up, a fridge, and a bed. I don't know about you, but that's what I pay monthly for a tiny studio apartment, not including my bills. So we found this was a sound investment considering we wouldn't be paying rent and wanted to travel around Australia.
We got all the other little bits and pieces for the van extremely cheap. I don't think we would have paid more then maybe an additional $150, and that included tinting windows, getting bedding, storage bins, kitchen stuff, and lighting, as well as a fold-up table and multiple chairs.
We opted to keep our van white: it looks very similar to a work van, and the term "stealth camping" basically means you park anywhere that doesn't have restrictions for overnight parking and sleep there, instead of paying for caravan parks. This works well if you are tidy, don't make noise and are respectful of your area. You don't just park and bring out all your stuff… stealth camping is for sleeping, you park, and you sleep. And it's free. It worked for us in every major city in Australia.
Wiki camps is an app we purchased for $7 and it was our main resource for information. We couldn't have done it without it. It shows you a list of all the public bathrooms, showers, as well as free and paid for camp sites and all sorts of other places of interest. On our four months on the road, we only ever stayed in a paid camp site on two different occasions, once for 4 days at $10 per night, and then at another place for one night for $20. So we in total paid $60 in camping fees. The rest of the time we free camped, or stealth camped. We also had free hot showers in almost every place we went. When we would be in a town where we couldn't have a free shower, we would visit the local pool and pay anywhere from $2-5 per person to swim and then shower! I don't think we ended up spending anymore then $45 all up on showers. There are ample free facilities all over the country (though some are nicer then others!) so about $112 AUD for showers and camping app. For four months!
If you think you can't travel because you don't have the money, please realize that it only takes a small amount to get started with a van, and you can normally make back your initial investment once you sell it when you're done.
Gas prices varied depending on how far we would be traveling, but it wasn't a lot. When you compare that to paying rent, we basically lived for free. Food expenses vary, but you can eat for almost nothing, or you can budget a huge amount and eat the nicest everywhere you go.
Our biggest expense was doing laundry, at about $10 per load to wash and dry. If I did it again and had the room I'd get a small camping washer because it would probably end up paying for itself.
At the very end of our trip we intentionally finished in a popular city with lots of backpackers, because we knew the value of our van would be a lot higher. In the end we made about $2000 profit from our van, after you deduct the cost of what we put into it for repairs, the initial cost and the items we sold with it. So essentially, since we were on such a frugal budget with camping, and gas was pretty cheap, the van actually ended up paying for our entire trip. We used the money we earned to finance our travels to the UK.
Source: www.pinkpangea.com