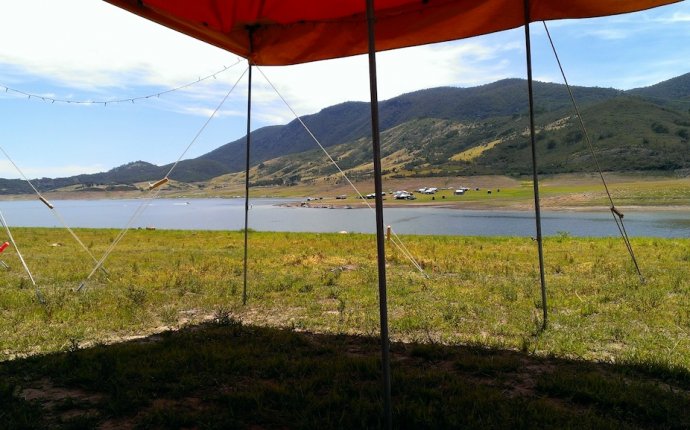 Best Camping Spot in Australia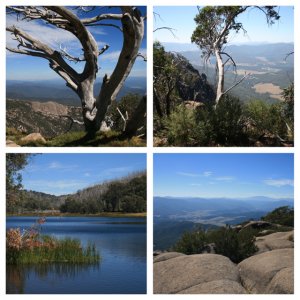 With Autumn now upon us and weather turning cooler, no doubt many Lifestyle Communities' homeowners are busy making winter caravanning plans. Our soon-to-be new community managers at Lifestyle Chelsea Heights, Esther and John Van Houten, spent 5 years travelling around Australia during their early retirement years. For those looking for some destination inspiration, Esther shares her favourite spots around Australia.
~~~
Of all the travel destinations in the world, we need look no further than our own doorstep. Australia has some magnificent places just waiting to be explored. With the Easter break upon us I thought I'd share a few of my favourite places!
MATARANKA, NT
Lying just over 420kms south of Darwin, Mataranka is an absolute gem. If you love peace, quiet and solitude, then this is the place for you. The main attraction of this tiny town is Bitter Springs, a natural thermal pool. Nothing beats whiling away an afternoon floating in the warm springs. Take your goggles and snorkel and explore what the springs have on offer – if you're lucky you might even spy the odd turtle who's made the springs their home.
Mataranka is also the area that saw Jeannie Gunn become the first white woman to settle in the area. As many of you would know, her story is told through the book and, later on, the film, We Of The Never Never. Mataranka Homestead Tourist Resort has a daily screening of the film and there is something really special about watching the film as you look over the land in which Jeannie has endured so many heartaches before being accepted by the locals.
YARRIE LAKE, NSW
Yarrie Lake is my absolute favourite camping spot, only 30km from Narrabri on the Newell Highway. Yarrie Lake has a caravan park complete with all the usual amenities, however, across the lake is a more relaxed camp area offering the peace and quiet we so often crave. Each camp has its own rotunda complete with chairs and tables and its own private beach. You can access town water via a tap, although the extremely low water pressure would probably deter you from hooking it up to your caravan. There's also a long drop toilet in this area but no shower facilities (we would hop in the car each morning and drive the 3kms to the caravan park for a nice hot shower). The views, quietness and wildlife more than makes up for the lack of onsite facilities. At night, light a fire and relax with a drink and you will be rewarded with the sight of a million stars reflecting on the lake. The sunsets here rival any sunset you will see in the whole world.
NINGALOO REEF, WA
One of Australia's best kept secrets, Ningaloo Reef is between Carnarvon and Exmouth along the WA cost. I believe the reef's beauty surpasses that of the Great Barrier Reef and is certainly more accessible. You can access the reef right from the beach – all you need is your goggles and snorkel and you're set. More adventurous types can book a tour and swim with the whale sharks or manta rays that frequent the warm waters – truly a once in a lifetime experience. If swimming is not your thing, no worries, sit on the beach and watch the whales frolic in the water right in front of you. No matter what you choose to do at the reef, you'll remember it for a lifetime.
POREPUNKAH/BRIGHT, VIC
A little closer to home, and great for a short break, is the Porepunkah/Bright area. The nearby Victorian snowfields of Mt Buffalo, Falls Creek and Mt Hotham offer some of the more spectacular scenery you can hope to see. Harrietville, Myrtleford, Mt Beauty and the Buckland Valley are all worth a visit, and if you enjoy a little decadence with your morning coffee, a drive to the Beechworth Bakery is a must. Autumn time is extremely popular with the trees giving a truly gorgeous display of their changing colours. Truly beautiful.
BLUE MOUNTAINS, NSW
You've probably realised by now that I absolutely adore the scenery of the different places we go to and the Blue Mountains doesn't disappoint. Nestled within the mountains are numerous lookouts offering views that will take your breath away. Photos do not do it justice and I really recommend you holiday here at least once in your lifetime. Katoomba, Blackheath and Leura all offer excellent accommodation and quaint little tearooms for your coffees and lunches. Do yourself a favour and plan a holiday here soon.
Feeling inspired by Esther's tips? Lifestyle Communities' homeowners know they can lock up and leave their homes to go travelling for months on end. With onsite Community Managers to keep an eye on your home, and a gardener pulling out all your front yard weeds, you've got every reason to simply relax, enjoy and explore!
Source: www.lifestylecommunities.com.au