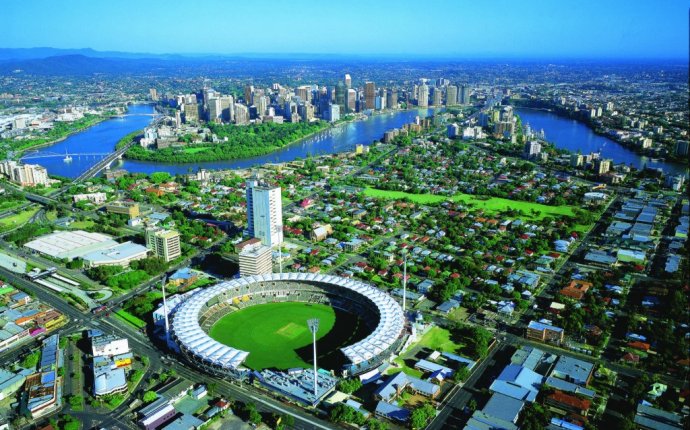 Tourist Attractions in Brisbane Australia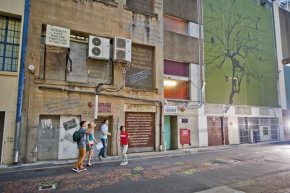 Whether you're chasing something historical, delicious or entertaining – there's no real secret to frugal frolicking in the river city.
Make like Macklemore and discover Brisbane with only $20 in your pocket.
1. Engage a Brisbane Greeter
Whether you're passionate about public art, architecture or WWII – you name it, the Brisbane Greeters can cover it in their various walking tours around the city.
Each tour is like a treasure hunt and it won't cost you a dime! I'm a serial Brisbane Greeter taker (at last count, I'd done six) and my pick is the Walter Taylor Bridge Tour where you get to go inside the bridge and into the original toll master's apartment.
COST: Free, so save your spendings for a bottle of water, a hat and a coffee at the end of the tour.
2. Check out #lanelyfe
Brisbane's laneway network may not be as comprehensive as Melbourne's, but they aren't overrun with man buns, pugs and tight jeans. You can spend a morning exploring two of Brisbane's favourite Fortitude Valley nooks, Winn Lane and Bakery Lane.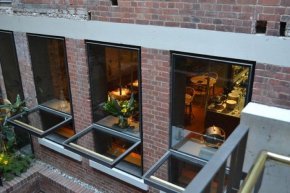 From cute magazine stores stocked with unusual titles to delicious handmade brownies, you can feed your soul and stomach without breaking the bank. Once you've had enough window shopping in the Valley, catch the 196 or 199 bus to the City for lunch at one of my favourite Burnett Lane haunts – Brew or Survey Co.
COST: Depending on how many brownies you eat, you can escape this shopping trip for pretty cheap. Pick up Womankind zine at Kunstler for $14.95, a brownie for $4, and you'll have three hours of bliss WITH change from a $20 note.
3. Sail Moreton Bay
If you fancy yourself a bit of a WAG, and not the kind that dangles off the arm of a beefy bloke at the Brownlow, then check out the Wednesday Afternoon Go Sailing (WAGS) club at the Royal Queensland Yacht Squadron.
Each Wednesday, the Manly yacht club welcomes wannabe Jack Sparrows for a cruise around Moreton Bay. If there's space on the boat and you're happy to play deckhand, you're in! There's plenty of opportunity for pirate speak with this free activity. Unfurl the sails! Moreton Bay, ahoy! Scrub the deck you scurvy dog (ok, reel it in).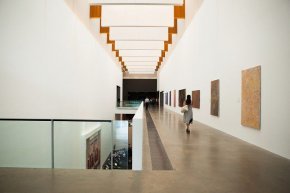 COST: Free! But landlubbers might like to park themselves at the bar from 12 noon. Save your for a few drinks and nibbles at the club house.
4. Go to GOMA
Perched on the banks of the Brisbane River, this building alone is an art form, and your artistic senses will be buzzing before you've even walked through the main doors.
COST: Free but some special exhibitions may be ticketed. My favourite part of GOMA is the children's art centre and entry to this is always free, no matter how old you are *taps nose*.
5. Catch a cat
This must be the only cat that loves water, but Brisbane's CityCat network is the prettiest way to commute around the river city. You won't be the only person who boards these blue catamarans for a bit of afternoon fun as you wind your way along the Brisbane River. From the University of Queensland, hop along past Toowong, the City, South Bank, New Farm, Hawthorne, Bulimba and onto Brett's Wharf.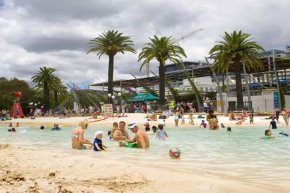 COST: Brisbane's transport is categorised into zones, so talk to your driver about how far you want to travel. If you see the little red ferry called "the city hopper", jump on that one. It's completely free and runs every half an hour, seven days a week, from Sydney Street to North Quay.
6. Supersize South Bank
Built for Expo '88 but here to stay, South Bank is Brisbane's most famous backyard. The iconic parkland offers everything from yoga to dance classes and aqua activities in various venues dotted around this 2km stretch of green space.
Streets Beach is the highlight and you can take a dip overlooking the city's skyline. If crowds aren't your thing, we suggest an early morning or late afternoon dip to have the place to yourself. If you want to finish your weekend on the right note, pop down to 'Southy' for a Sunday Session on the green – where the music is pumping, the sun is setting and the BYO wine is flowing.
COST: Entry is free, but you'll want to save your $20 for a snack or tipple in one of the many bars or restaurants at River Quay.
7. Find a Flick
If you're up for a little Hollywood escapism, have a cinematic experience that doesn't cost the earth. The Cineplex cinemas, located at South Bank, Balmoral, Hawthorne and Victoria Point offer movies for less than rental DVD prices.
COST: Cheap Tuesdays is how the locals do it with adults costing $6.50 all day and night. If you don't want to go on a school night, it's $8.50 on weekends, leaving plenty of change for a choc top and popcorn.
8. To market, to market
For a measly $10, let your taste buds travel the world with Brisbane's market scene. Jan Powers is the matriarch of the markets at the Powerhouse, Queen St and Manly. Serving up everything from middle eastern falafel pockets, hot smoked salmon, to homemade pan fried gnocchi, there isn't a shortage of culinary curiosities to tuck into in Brisbane.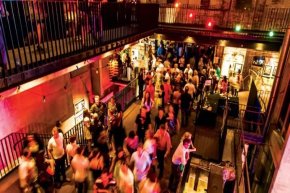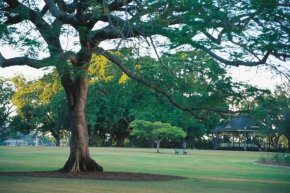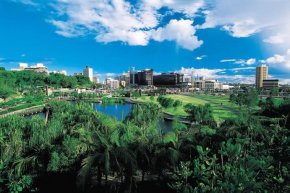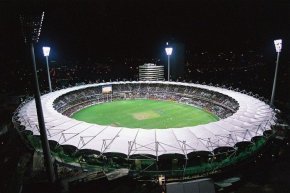 Source: blog.queensland.com