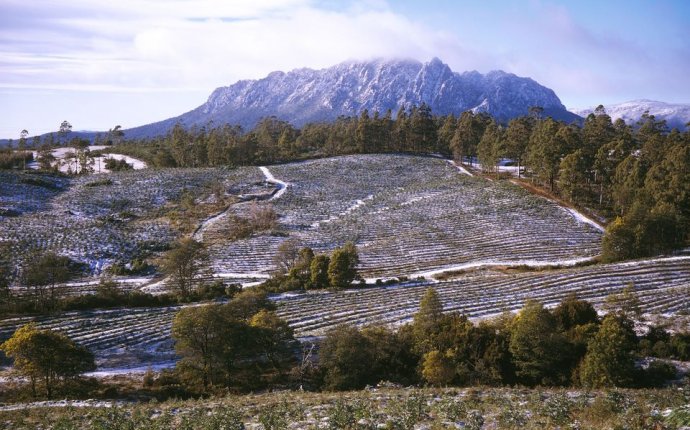 What to do in Australia in July?
Australia. Where the seasons and toilets swirl backwards, where the stars shine upside down, and where you're secretly thinking about visiting, even though it's currently winter there. Because, you know, Southern Hemisphere. But good news - there are some very compelling reasons (excuses?) to finally visit the Land Down Under, even during their "cold" season...
...and by "cold", we mean not really cold. Australia, for the most part, is a pretty warm place, even during the coldest times only bottoming out in Sydney at about 10 degrees Celsius (50 degrees Fahrenheit). It's even warmer in northern areas, where it mostly just gets less humid and rains less. You'll still see surfers and swimmers galore at Manly Beach, catching waves until the winter sun finds the horizon.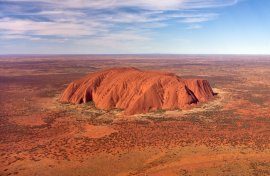 In fact, Australia's winter weather is better for some things. Like road trips. You may have heard that Australia's Outback center is a scenic yet steaming desert, which is why it's best to see this beautiful part of the country during the winter months. Rent a camper van and take a major league road trip from tropical Darwin to Uluru (Ayer's Rock), the closest you can get to driving on the moon while still on Earth. Or take a smaller but still spectacular 150-mile trek along the idyllic coast of the Great Ocean Road. You may need an extra blanket for sleeping in your van, but it's better than roasting inside it during the 100-degree December heat.
The greatest of which is VIVID Sydney, the largest party of lights, music and ideas in the Southern Hemisphere. Taking place in late May/early June each year, VIVID features free nightly light shows and incredible art installations, LED-bejeweled boats cruising the harbor, live music, creative conferences, and the sails of the legendary Sydney Opera House illuminated with mesmerizing 3D projections. Below is the highlight reel from this year's festival:
Other amazing and occasionally odd Festivals follow: Sydney chases Vivid with its Film and Winter Festivals in June and July, respectively. Aboriginal culture gets its due with the August Amhem Land's Garma Festival. Ever-interesting Darwin hosts the ridiculous Beer Can Regatta (guess what the boats are made of?) in early July. Oh, and the very un-Grinch town of Katoomba celebrates Christmas in July, during Yulefest.
For summer sports, as mentioned, winter is still warm enough to do all the water activities Australia is famous for: surfing, swimming, snorkeling the Great Barrier Reef. For winter sports, Australia has that covered too, with the ski snow at its peak at top resorts like Mt. Buller and Perisher (which is not nearly as ominous as it sounds. Or maybe it is).
Source: www.huffingtonpost.com