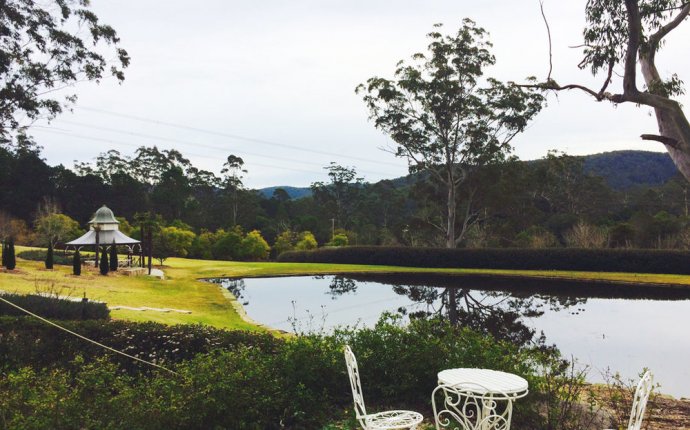 Accommodation Central Coast NSW Australia
The Central Coast: Sun and Fun between Sydney and Newcastle
The Central Coast offers a mix of outdoor activities, family-friendly attractions and gourmet dining. Of course, the beaches remain the main motivation for many travellers. Surf, swim or simply walk along the golden sand as you take in the scenery. Opportunities for water sports abound, so rent some gear and go kayaking, jet-skiing or sailing.
One day, head further inland to discover wineries, wildlife reserves and adventure parks. Warm weather year-round means that you can always start planning your Central Coast holiday. There are ample self-contained rentals, nestled in tiny coastal villages, overlooking the ocean or right off the towns' bustling main streets.
Beaches on the Central Coast
Many travellers visit the Central Coast, first and foremost, to spend their days on the beach. The Central Coast's beaches are covered in golden sand, fronting clear blue water. Some beaches are ideal for people-watching, whereas others are practically deserted.
Families with young children tend to enjoy quiet Killcare Beach, which is slightly removed from the action, and Toowoon Bay Beach, considered the cleanest beach in Australia.
Surfers prefer to ride the waves at Avoca Beach. If you're in it for scenic strolls, head to Copacabana Beach, which is widely known for its panoramic views. Many beaches are patrolled to ensure safe swimming.
Central Coast Water Sports
The Central Coast is a hotspot for water sport enthusiasts. You aren't limited to the open water. Just beyond the beaches is a network of rivers, lakes and estuaries. In addition to swimming and surfing, you can cruise through placid waters in a kayak or rent snorkeling gear to discover a colourful underwater world.
You will likely also see adrenaline junkies jet skiing or windsurfing, and sailboats dotting the coastline. Hire a boat for day out at sea, and bring your camera to capture prime views of the shore from another perspective. In season, you could very well spot some whales. Alternately, bring your fishing gear and try your luck reeling in your own dinner.
Families Holidays on the Central Coast
The Central Coast offers a number of family-friendly activities, both indoors and out. On an odd rainy day, bring the kids to LaserBlast, which offers two floors of entertainment and enough space for up to 120 people at a time. With younger children in tow, head to KidsHQ. The large indoor playground featuring a maze with slides, trampolines and flying foxes.
Travellers can also spend the day at Tree Top Adventure Park, where children (and adults) of all ages can climb and walk along a network of suspended ramps. If the kids are interested in petting or feeding some iconic Australian species, take them to the Australian Reptile Park. Hold a python or cuddle up to a koala. Daily wildlife encounters teach visitors all about the animals in the park.
The Central Coast for Foodies
Foodies will be hard-pressed to discover the Central Coast's 220+ restaurants listed in the Australian Good Food Guide. Sample dishes concocted from local produce in Avoca Beach or linger over a latte in The Entrance. After dark, dine in style at one of the upscale Pearl Beach or Toowoon Bay establishments. Many eateries offer extensive seafood and fish menus.
If you'd prefer to dine outside, locals will recommend a picnic at Mt Penang Parklands. Here, you will be able to get a good glimpse of the Central Coast's hinterland scenery. Want to pair your meals with the region's wine or beer? Look up the Central Coast's wineries, many of which showcase the area's own fruit wines.
Source: www.stayz.com.au